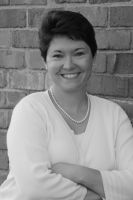 Paula self-published Contingency: Book One: Covenant of Trust Series with MindStir Media at the end of 2010. That debut novel has spent time on the Christian Fiction bestsellers list at Amazon.com, including reaching #1 in Hot New Releases in Christian Fiction. In May 2011, Contingency was recognized with two National Indie Excellence Awards: Finalist in Religious Fiction and WINNER in Interior Design-Fiction. Indemnity, her second book, has also been extremely successful, landing on the Inspirational Bestsellers list at Amazon.com. Precedent, the third book in the Covenant of Trust Series, was released Fall 2011. Book one in a new series (i.e. Foundations series) will be published Summer 2012.
About Paula:
After working several years as research chemist, Paula was blessed with the opportunity to stay home with her children and follow the writer's path. Prior to the Covenant of Trust Series, she was published in several Cup of Comfort devotional books and in Life Savors for Women. She blogs on matters of life and faith at www.paulawiseman.com.
Connect with Paula:
Website/blog | Facebook | Twitter | Goodreads | LibraryThing | E-newsletter
Buy Paula's books: www.mindstirmedia.com/bookstore
Paula was recently interviewed on Lifetime TV's The Balancing Act, a morning talk show for women. The full interview is below. Enjoy!