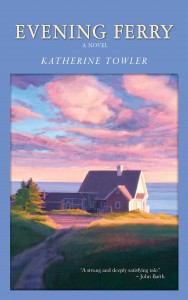 PRODUCT DESCRIPTION:
From Publishers Weekly:
The second volume of Towler's trilogy (after Snow Island) continues the story of a small and isolated New England island, picking up over 20 years after the end of the first book, in 1965. At 33, Rachel Shattuck, a recent divorcee and schoolteacher who grew up on Snow, has lived most of her adult life on the mainland. When her widowed father, Nate, has an accident, Rachel returns home for the first time since her mother's funeral the year before. Frustrated by the island's persistent insularity-despite the specter of the Vietnam War-Rachel's perspective begins to shift when she finds her mother's diaries from the 1930s and '40s. She reads of her mother's disgruntlement during the early years of her marriage, the constant money struggles, the often harsh conditions on Snow and her increasing immersion in the Catholic Church. As Rachel better comprehends her family history, she also realizes that perhaps her home is on the island after all. As with the first installment, Towler succeeds in bringing the small island community to vivid life, and the introspective characters are sympathetic. Though the novel lacks a sense of urgency, it is gracefully written, and the subtleties of family life should keep readers interested in the continuing saga. (July) Copyright 2005 Reed Business Information.
Literary Fiction | ISBN:9780985607319 | 352 pages | Click here to return to bookstore
Author's official website: www.katherinetowler.com
This title was published by RiverRun Select, an imprint for which MindStir Media handles the book design, printing and distribution.