Self-Publishing Company MINDSTIR MEDIA™: An Award-Winning Self-Publisher Providing Mind-Stirringly™ Easy Book Publishing Services
MindStir Media™ is an award-winning self-publishing company that helps people from all walks of life self-publish, distribute and market their books. Authors at MindStir Media receive ongoing mentoring from bestselling author & MindStir Media founder J. J. Hebert. A dedicated, friendly author representative (aka project manager) is also assigned to every MindStir author to help with the book publishing process. We even provide book designers, editors, illustrators and marketing experts to authors who require services rendered by those professionals. MindStir authors keep all publishing rights — and copyright rights — and enjoy royalty rates from 50-100%. Books published by MindStir Media, LLC are available through renowned booksellers such as Amazon.com, Barnes & Noble, Books-A-Million and thousands of other retailers in over 100 different countries.
To learn more about our Mind-Stirringly™ Easy book publishing services and processes, please study our self-publishing services packages. You can also reach us at 800-767-0531 or info@mindstirmedia.com if you'd like to discuss book publishing with one of our pros. Our business hours are Monday through Thursday 9 a.m. to 5:30 p.m. EST and Friday 9 a.m. to 5 p.m. EST.
Click here to see a detailed, step-by-step explanation of our book publishing process.



MINDSTIR MEDIA HAS BEEN SEEN ON…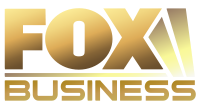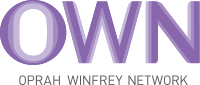 About J.J. Hebert, Founder, MindStir Media LLC:
J.J. Hebert is the author of three Amazon.com bestselling books. His debut novel, Unconventional (released 2009), is one of the most successful self-published inspirational books in the world, enjoying #1 Amazon bestseller status in several categories and attracting over 100,000 sales/downloads. His second novel, The Backwards K (released October 2017), debuted as the #1 bestseller in baseball books on Amazon. Hebert's children's picture book, Weepy the Dragon (released 2012), also spent time on several Amazon.com bestseller lists.
He is a prominent blogger who writes about self-publishing and book marketing.
As a social media influencer and expert online marketing professional, J.J. uses his knowledge and online reach to market MindStir Media books and services. As an example, a couple of his well-known Facebook pages — his author J.J. Hebert Facebook page and the MindStir Media page — cater to authors/book lovers; have over 50,000 fans combined; and reach approximately 120,000 people in about 45 countries on a monthly basis (as of September 2015).
In his role as Founder and Owner of MindStir Media LLC, J.J. has helped publish nearly 500 books for authors throughout the United States and abroad. Some of those books are bestsellers and even award winners.
J.J. has provided thousands of publishing consultations. Schedule a free publishing consultation with J.J. Hebert right now.
The Good Men Project hailed J.J. as "The Self-Publishing Guru."
Feel free to schedule a phone appointment with J.J. Hebert to discuss your book, your publishing goals and the publishing options available: www.schedulejj.com

MindStir Media At A Glance:
Founded: January 2009
Founder & President: Bestselling author J. J. Hebert
Growth: MindStir Media has experienced rapid growth since its inception in 2009.
Affiliations: MindStir is a proud member of the Independent Book Publishers Association (IBPA); Greater Portsmouth Chamber of Commerce – Mindstir Media; Exeter Area Chamber of Commerce – Mindstir Media; and the York Region Chamber of Commerce – Mindstir Media.
Type of Business (description): Self-publishing and book marketing company.
Headquarters: 45 Lafayette Rd, Suite 181, North Hampton, NH 03862
Contact: 800-767-0531 or info@mindstirmedia.com
Philanthropy: Mindstir Media supports many charities. To learn more about Mindstir Media's recommended non-profit charities, click here.
Company Profiles:
MindStir Media – Inc.com
MindStir Media – CrunchBase
MindStir Media – Twitter
MindStir Media – Facebook
MindStir Media – LinkedIn
MindStir Media – Google+
MindStir Media – Pinterest
MindStir Media – Flickr
MindStir Media – YouTube
MindStir Media – Blogger
MindStir Media – Greater Portsmouth Chamber of Commerce, NH
MindStir Media – Exeter Area Chamber of Commerce, NH
Mindstir Media – York Region Chamber of Commerce, ME
Featured Self-Publishing Success Story:
Paula Wiseman has published seven books with MindStir Media. All of them are Amazon.com bestsellers. Her first book, Contingency, won several awards including Winner, Religion/Faith Fiction: 2012 Global Ebook Awards and Winner, Indie Excellence Book Awards. Paula also had the honor of appearing on Lifetime TV's "The Balancing Act," where she discussed her books. Her seventh book, Resolute, was launched in September 2014.
"After publishing three books with MindStir, there was never any question I'd call on them for my second series. Not only did they offer great service, and expert guidance before the release, but J.J. Hebert and his team were there after publication, helping me with critical details like timing the release for maximum impact, sharing tips on building a fan base, and giving advice on gaining exposure for my books. With MindStir, I got more than a publisher. I got a partner." –Paula Wiseman, bestselling/award-winning author UPDATE: Paula Wiseman recorded a more current testimonial. See it here.

MindStir Media author Paula Wiseman on Lifetime TV