It doesn't matter if your book is fiction, non-fiction or geared toward children, the book cover design is the first thing potential customers see. Most consumers decide just within a few seconds whether or not they'll pick up your book and give it a shot. Don't let an amateurish book cover destroy your chance at the sale! That's where we come in… We provide professional book cover design services for self-publishers like yourself and also offer a 100% money back guarantee. Take a look at some of our custom book cover samples below, developed by our book cover designers. And then imagine what we can do for you!
Professional Custom Book Cover Design Samples by the Top Book Designers in the USA…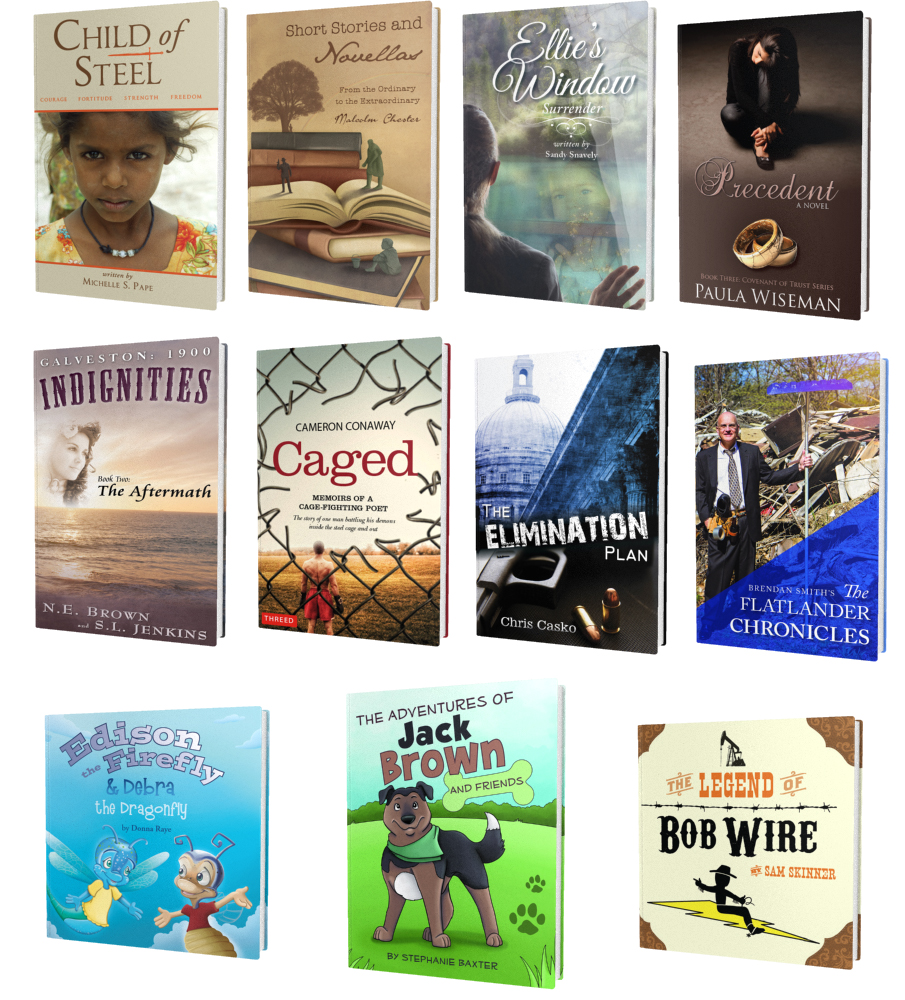 Why Does High-Quality Book Cover Design Matter?
First and foremost, the book cover matters because most people judge books by their covers. In fact, we recently surveyed over 2,100 people on Facebook, where we asked whether or not book covers play a large role in buying books. The response was overwhelming: 76% of our respondents stated that the cover design plays a large role in their purchases. Other surveys have shown that up to 80% of respondents believe book covers are a factor in book sales. With the majority of people agreeing that the cover design is hugely important in the book buying process, you should make sure your focus is on ensuring your book has the best design possible. Otherwise, you'll miss out on sales!
A poorly designed cover could limit the amount of reviews your book receives. Most professional reviewers will not review self-published books that look amateurish. Without solid reviews, your book could be stuck in obscurity.
Another reason to have a great cover design: Book buyers for brick-and-mortar stores have been known to "snub" books with poorly designed covers. If you want your book to be on shelves, your cover design needs to be top-notch!
Your cover design needs to be outstanding if you want your self-published book to have any chance at winning an award. Most book award competitions take the book cover design into account in one way or another. Some competitions won't even look twice at your book if it looks lackluster.
Your book cover will end up being your most important marketing tool — the first component of your book that most people will see and experience. Without a quality cover, your chances of success will be greatly reduced.
How Our Professional Book Cover Design Service Works…
After you submit payment via our BUY NOW button below, your assigned project manager will send you a welcome email and setup an introductory consultation with you and your book cover designer. During that call, you'll discuss your overall vision with the cover designer.
Following the consultation, you'll need to email requested information to your project manager, e.g. book trim size; printer guidelines; your self-publisher name and imprint logo (if applicable); biography; author photo; product description for the back cover; bar code and price…
This is also the time to submit any pictures that you might have that you want used on the cover design, such as images to which you own the rights. It's okay if you don't have your own photos. We will gladly obtain the rights to appropriate photos for your cover design (and absorb those costs for you) and we even have the ability to create a one-of-a-kind illustration to be used on your cover design (at no additional charge).
We allow unlimited revisions throughout the cover design process.
Since all of our design work is custom and unique (we NEVER use pre-made designs), our average cover design turnaround time is about 2 weeks. Time will be added to that time frame if you require revisions or custom illustrations. Our cover designs include the front cover, spine and back cover.
Upon your approval of your book cover, we'll provide you with the high resolution (300 dpi) file(s) to be used for printing. This will include a JPG, Photoshop (.psd) file if you'd like and/or a PDF. As top book designers, we can also work with all print-on-demand providers; we'll just need to know upfront which POD company you'll be using for printing so our design will meet specifications.
"Your cover will be attractively designed and will capture the essence of your story in a way that will persuade potential readers to give it a second look."
–Paula Wiseman, bestselling/award-winning author, explaining what you'll receive when you work with us
"My book looks very professional. I am especially delighted with the eye-catching cover MindStir's team produced from artwork I provided. I truly believe that any author who entrusts his or her brainchild to MindStir will not be disappointed." –Author Rose Mula
Referring to the full cover design: "Please forgive me for sounding corny, but I'm actually in TEARS right now. The wrap-around [cover] is absolutely amazing!!! I love it!" –Author Dionne Bell
Common questions asked of our pro book cover designers:
Q: Who will own the rights to the book cover design?
A: You will own the design. We will provide you with the master files.
Q: I don't see cover design samples on your site for my book's genre. Do you design covers for all genres?
A: We have tons of experience designing covers for every genre. The samples above are just that — samples. They should give you an idea as to what you can expect in terms of quality. Your cover design will be completely custom and geared toward the audience you're trying to reach.
Q: Is the price really just $675? Are there any hidden fees?
A: Yes, that's the price. It's really that simple, and there are absolutely no hidden fees. Even unlimited revisions are included. We want you to be happy with the results!
Q: I have some images I'd like for you to use in the cover design. How do I send those to you and what are the specifications?
A: We use a secure file sharing system. Once you sign up with us, your project manager will give you a link through which you can upload your files to us securely. You should only send us 300 dpi (high resolution) images for print and you must own the rights to any images we use in your design.
Q: Can you publish my book too?
A: Yes, we offer complete publishing packages that include this cover design service as well as publishing, distribution, marketing, mentoring and more.
Q: Is this book cover design service for everyone?
A: This service isn't for you if you don't care about the way your book looks or care about opportunities or book sales. This service was built with serious self-publishers in mind — those who want to increase their chances of success by producing a high-quality product. We want to work with you if you're one of those serious authors.
$799.00 One Payment of $675
(Includes Free Bonus & $124 Instant Savings. VALID TODAY!)
FREE BONUS: If you sign up today, we'll give you a 3D version of your book cover design (see samples above) to be used on the web — on your website, for example, for promotional purposes. A $50 value for FREE!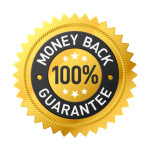 Q: What if I'm not happy with the design you provide with this service? Do I get my money back?
A: We've never seen this happen due to the fact that we allow unlimited revisions, but if we've revised your design numerous times and you're still not happy, we'll cancel the project (upon your request) and give you a full refund. Of course, if that were to happen you wouldn't own the rights to the design we created and you wouldn't be able to use it in the future.