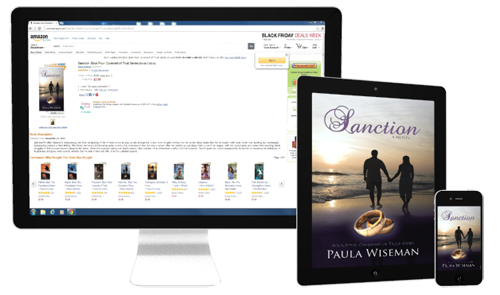 Mind-Stirringly Easy Ebook Publishing Services
Let's face it, not everyone has the time or skill set to understand ebook publishing. That's where we come in! Ebook conversion is especially time-consuming (when done right) and it requires a high level of technical expertise and attention to detail. You've spent countless hours writing and refining your manuscript, and we understand that, so leave ebook publishing to the experts… Here at MindStir Media LLC, an award-winning self-publisher, we will take special care of your manuscript and ensure that the ebook files (.mobi and .epub) accurately represent and display your book on all the popular ereading devices… We've put together a couple straightforward ebook publishing options below. They both include 100% royalties, which means that you'll keep ALL of the profits from your ebook sales.
Professional ebook conversion and formatting for Kindle, Nook, iPad etc ($300 value): We'll meticulously create the .epub file and .mobi file for your ebook. High quality ebook formatting ensures that your readers have a top-notch reading experience.
ISBN ($125 value): The international standard book number identifies your ebook to retailers. No ebook publishing experience is complete without an ISBN.
Worldwide ebook distribution ($150 value): Your professionally formatted ebook will be available on Amazon.com and Barnes & Noble online bookstores.
Keep 100% royalties (Unlimited potential): It's simple — we don't keep any of your profits. The retailers pay us each time someone buys your converted ebook and then we give you the entire amount we receive. We pay royalties once per quarter (four times per year).
Keep 100% of your publishing rights & copyright (Priceless): Since you're the author and we're simply helping you with ebook formatting and conversion services, distribution and sales reporting, it make sense that you should keep your rights!
One-on-one author support (You need this): One author representative will be assigned to you from the start.
NO annual fee (Save $20/year): Most other ebook publishers charge an annual fee to keep your formatted ebook available to the public. We DO NOT!
MindStir Media bookstore listing (Your ebook needs this): Your ebook will have its own webpage in our online bookstore. The webpage will include your book cover, product description, purchasing links and even social media sharing buttons to encourage people to share your published ebook on popular social media sites such as Facebook, Twitter, Google+ and Pinterest.
$449.00 (USD)

OPTION 1:

Includes everything mentioned above
Author must supply his/her own cover design

$699.00 (USD)

OPTION 2:

Includes everything in Option 1
PLUS our custom cover design service

About Our Custom Cover Design Service Included in Option 2:
When you select the $699 option above, we will create a deluxe (custom) book cover design for your ebook. Some deluxe book covers we've created:
Sample 1
|
Sample 2
|
Sample 3
. Having a professionally formatted and converted ebook is incredibly important, yes, but a custom cover design is equally important in ebook publishing if you wish to compete in the highly competitive ebook market.
Need Editing Services?
Add professional editing for $0.015 per word — invoiced separately. Remember, ebook formatting and editing are two very different things! Formatting refers to the layout of your ebook, while editing refers to the fixing of spelling, grammar and punctuation issues found in your book. Generally, we like to edit your manuscript before we start the ebook formatting process.
Contact us today to publish an ebook or learn about our services

Call Us Toll-Free at 800-767-0531
Monday – Friday, 9am – 5:30pm ET
Learn more about MindStir Media