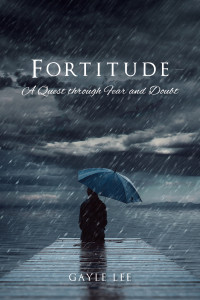 PRODUCT DESCRIPTION:
Fortitude is a spiritual memoir. It spans a four-year period when the author walks away from her stressful long-term job and embarks on a journey searching for security and her destiny. It's about breaking unproductive behavior patterns and getting out of her comfort zones.
Some of her journal notes are added in with the text to show the inner struggles and triumphs as she attempts to figure out the keys to success and happiness.
ISBN: 978-0999069820 | 122 pages | Click here to return to bookstore