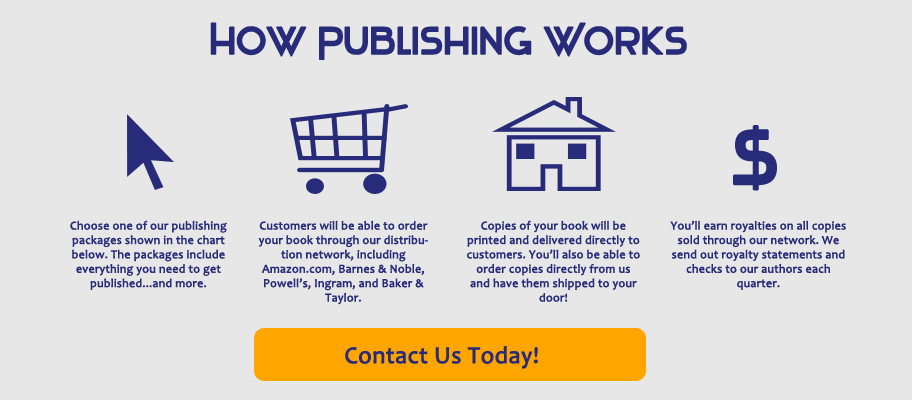 Choose a Package Below and Reach Millions of Readers Worldwide Through….

Who is J.J. Hebert? J.J. Hebert is the author of the bestselling books Unconventional and Weepy the Dragon. Unconventional has spent time on the Amazon.com Top 100 bestseller list and has also occupied Amazon's #1 spot on the Inspirational and Christian Fiction bestseller lists. Unconventional has sold over 100,000 units worldwide, making it one of the most popular and successful self-published Christian/Inspirational fiction books in the world. J.J. Hebert's Weepy the Dragon has also found success, spending time atop the Children's Dragon Stories bestseller list at Amazon.com and frequenting other Amazon bestseller lists. In his role as founder and president at MindStir Media, J.J. has helped thousands of writers nationwide via publishing consultations and unique self-publishing services. He offers ongoing mentoring through the premium mentoring & self-publishing packages shown in the chart above.



Self-Publishing Success Story: Bestselling Author Paula Wiseman:

"I'm a writer and by partnering with MindStir Media, I can entrust my book's production to their professionals with confidence and get back to delivering the best story I can. And I'm sure they can help you too. Give them a call. Your book is waiting."

As of June 2015, Paula Wiseman has self-published seven books with MindStir Media, having purchased a publishing package for each of her books. Her four-part Covenant of Trust Series has won literary awards and landed on Amazon bestseller lists and her three-part Foundations Series has also spent time on Amazon bestseller lists.

Discuss Self-Publishing With #1 Amazon Bestselling Author J.J. Hebert: Click Here to schedule a phone appointment

Also feel free to send J.J. a message by clicking here, and he'll be happy to help you self-publish via a services package.
Here at MindStir Media, we use some of the most advanced and sophisticated print-on-demand technologies on the planet. Our books are printed, packed and shipped in state-of-the-art facilities in Tennessee and Pennsylvania.

We offer a money-back guarantee on our book printing services! It's simple: If you encounter a book printing defect, simply contact us and return the defective copy or copies to us (we'll cover the shipping) for a full refund or replacement. Click here to read more.