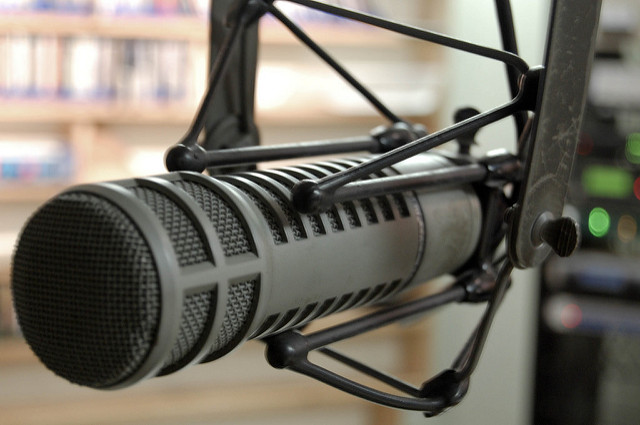 Now is your opportunity to be interviewed on the radio with Stu Taylor. In case you don't know, Stu is the host of several nationally syndicated radio shows airing in 90 cities, designed to take public relations to a new level. Stu's shows enable authors to gain national exposure on a wide variety of topics. His shows are airing in their 18th year. Featured on his shows are personalities such as Alan Dershowitz, Steve Forbes, George Will, Jack Welch, and Charles Krauthhammer. Stu is the author of the highly acclaimed How To Turn Trends Into Fortunes. He is also a contributor to Fox News, Fox Business Channel, and MSNBC.
Here's What to Expect with the Author Radio Interview Service
The content aired on the networks and on Stu's shows is diverse, including business, politics, religion, issues of the day, and both non-fiction and fiction books. In essence, ALL topics are covered, so don't let the names of his shows or networks below deter you. Your book qualifies you for an interview regardless of the genre.
$2,199.00 includes:
-One radio show interview selected from the show list below.
-A social media post on MindStir Media's Facebook & Twitter accounts promoting your interview to over 71,000 fans and followers.
-A professionally written press release highlighting your interview. The press release includes premium distribution to at least 100 online news outlets including CBS, NBC, ABC and Fox affiliate sites.
Choose One Radio Show Below that Suits Your Schedule. Your Interview Will Be 10 Minutes Long.
"Equity Strategies" show airs on Radio America Network, reaching 38 radio affiliates/cities. Sundays 10 – 11 pm ET. Also streams on the Internet at www.RadioAmerica.org.
"Equity Strategies," a different show from the above. This show airs on Biz Talk Radio Network, reaching 32 radio affiliates/cities. Saturdays 8 – 10 pm ET. Also streaming on the Internet at www.BusinessTalkRadio.net. Business Talk Radio Network is the only 24/7 business radio network.
"Stu Taylor on Business" airs on Money Matters Radio, Boston, and reaches Massachusetts, Rhode Island, Connecticut, Maine, New Hampshire, Vermont, and Cable Radio Network and streaming audio on the Internet at www.moneymattersboston.com. The show airs Monday – Friday, morning/drive, 9 – 10 am ET; Saturdays 11 am – 12 pm. The show is also rebroadcast at night on Biz Talk Radio Network from 8 – 9 pm ET.
More About the Radio Shows & Author Radio Interviews:

Since 2000 Stu Taylor has hosted nationally syndicated radio shows focused on interviewing published authors looking to tell their stories to millions of listeners.  The shows are broadcast in ninety cities on three major networks. The shows reach a large business to consumer and business-to-business audience, with an age range from 25-64. The interviews are conversational and conducted by telephone or with Skype used for all overseas authors. Stu engages authors with a pre-interview introduction and explanation of how the shows are conducted beforehand. Many of the interview questions are basic, such as:
What is your book about?
What differentiates your book from similar books in the market?
What is your book's message?
Stu also names the publisher; states where the listening audience can buy the book; describes whether the book is available in hardcover or paperback; and mentions any website the author would like to provide.
The interviews are conducted "live" on one network, and prerecorded on the other two networks. Authors will receive audio files of their interviews at no additional cost.
Contact us today to discuss or book a radio interview with Stu Taylor. We also offer special pricing if you'd like more than one interview.

Pricing is subject to change at any time. Some restrictions may apply.