How Self-Publishing Works with MindStir Media, an Award-Winning Self-Publisher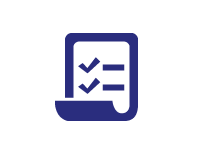 Choose Publishing Services
Select one of our self-publishing packages shown in the chart below. The packages include everything you need to get published. Book publishing services include editing, book cover design, interior layout, ISBN assignment, barcode generation, marketing and more.
Sell Your Book to Consumers
Customers will be able to order your book through our distribution network, including Amazon, Barnes & Noble, Powell's, Books-A-Million, Ingram and Baker & Taylor. Our distribution reaches approximately 30,000 retailers, booksellers and wholesalers in 100 countries.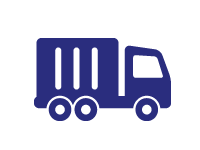 We'll Handle the Printing & Order Fulfillment
Copies of your book will be printed and delivered directly to customers on your behalf. For instance, if a number of copies are sold on Amazon on a specific day, we'll print those copies on-demand and fulfill those orders for you. As an option, you'll also be able to order author copies and have them shipped right to your door. This is a handy feature if you have in-person events booked or you'd like to sell copies on your own website.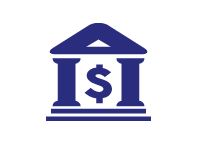 Make Money On Each Book Sale
You'll earn royalties on all copies sold through distribution. We issue royalty statements and checks to our authors each quarter. Obviously, we can't guarantee a certain level of book sales for your book (because each book is different), but you should know that we have helped produce many self-published Amazon bestsellers and our authors have been featured on major TV networks such as Lifetime and Destination America.
Click here to see a more detailed, step-by-step version of our self-publishing process.
What Makes Our Self-Publishing Services So Easy and Different?
Not only will we surround you and your book with your own professional team (book designer, editor, project manager, etc.), but we'll even assign a bestselling author as your mentor/coach. Our exclusive mentor/coach is J.J. Hebert. He's the author of two bestselling books, with over 100,000 copies sold. He's also the president of MindStir Media LLC. J.J. has helped produce hundreds of books for authors nationwide and has also provided thousands of consultations.
The Good Men project
hailed J.J. as "The Self-Publishing Guru." In addition to receiving top-notch service and assistance from your professional team here at MindStir Media, J.J. Hebert will provide you with one-on-one coaching, collaborating with you on publishing and marketing and beyond. His time is built in to the packages shown below (scroll down to see the price chart), so there's no need to worry about hidden fees. He'll be your mentor/coach for the life of your book. Don't waste another second trying to figure out the ins and outs of publishing on your own!
Schedule a consultation
with J.J. Hebert today and start your publishing journey. No other publisher in the industry offers this opportunity for authors.
Choose a Self-Publishing Package Below & Reach Millions of Readers Worldwide Through…


Paperback/Ebook Packages with Black & White Interior; Color Cover:
Paperback Packages with Color Interior; Color Cover:
Children's Book (COLOR picture book)
Starting at $1599
Custom Cover Design
FULL-COLOR Interior (Custom Design)
Ongoing Mentoring from Bestselling Author J.J. Hebert
Unlimited Image Insertions
Back Cover Copy Polish
ISBN Assignment
Barcode
Library of Congress Control Number
U.S. Copyright Notice
Global Distribution & Availability via Amazon, B&N, Ingram and more
Fast Book Printing
Complimentary Proof Copies (Electronic & Paperback)
Bookstore Listing at MindstirMedia.com
One-on-one Author Support
Book Discount Program
Non-Exclusive Contract
No Hidden Fees
50% Paperback Royalty
Economic (COLOR full-length book)
$1599
Includes everything in the Children's Book package, PLUS:
More trim sizes to choose from
JOIN OVER 50,000 FELLOW WRITERS…




SIGN UP FOR A FREE PUBLISHING CONSULTATION
MINDSTIR MEDIA HAS BEEN SEEN ON THESE MAJOR OUTLETS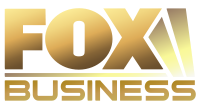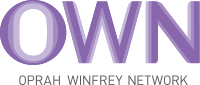 Self-Publishing Success Story: Bestselling Author Paula Wiseman:

"I'm a writer and by partnering with MindStir Media, I can entrust my book's production to their professionals with confidence and get back to delivering the best story I can. And I'm sure they can help you too. Give them a call. Your book is waiting."

As of July 2016, Paula Wiseman has self-published eight books with MindStir Media, having purchased a publishing package for each of her books. Her four-part Covenant of Trust Series has won literary awards and landed on Amazon bestseller lists and her three-part Foundations Series has also spent time on Amazon bestseller lists. Touched, her latest bestseller, was launched in 2015.